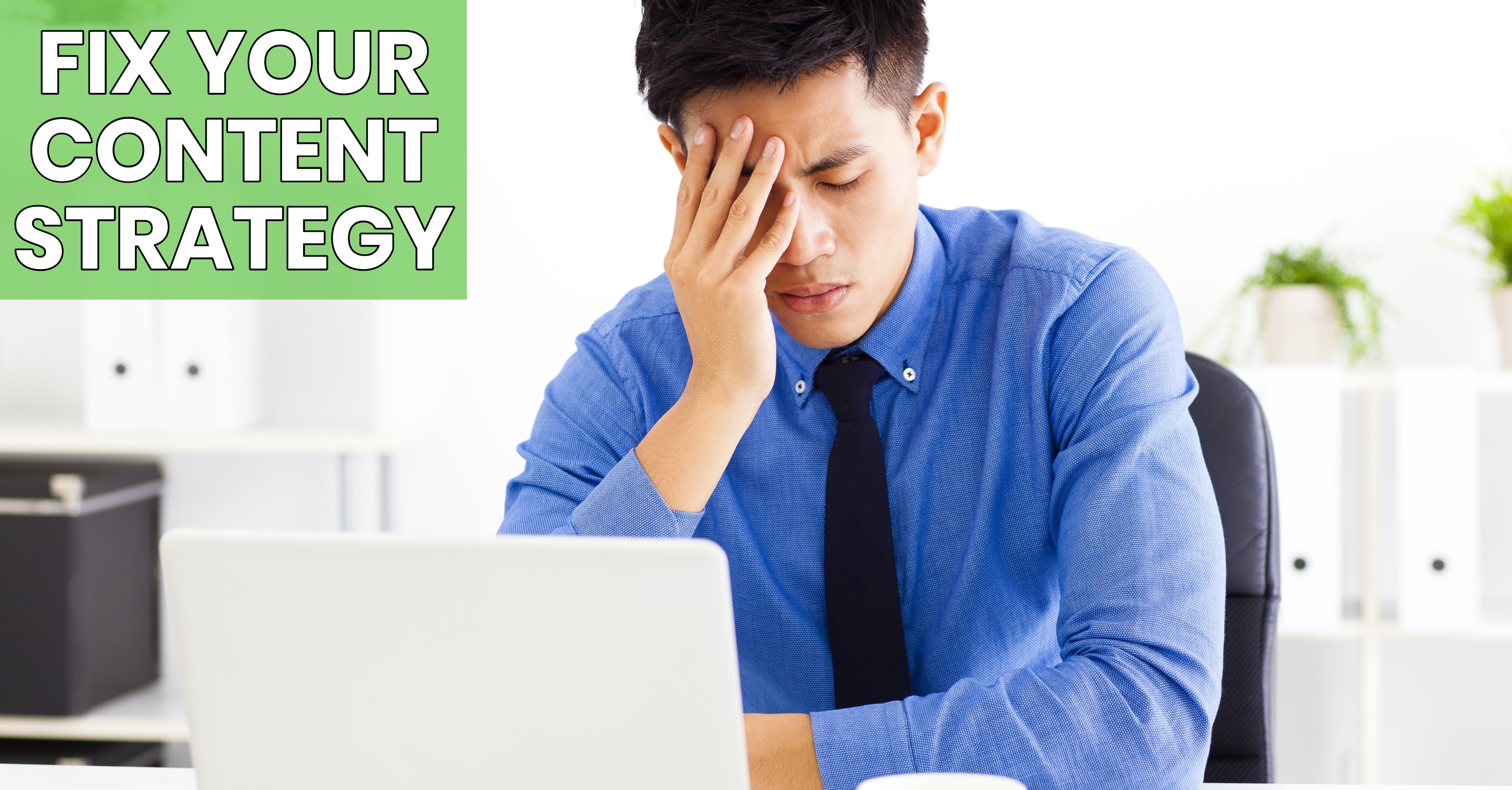 Fix Your Content Strategy with PandaDoc
Too often, businesses overlook the significance of accurate and well-made company documents and content. From internal messaging to outgoing items like proposals, statements of work (SOWs) and sales presentations, your company content is a core pillar of your branding. Any mistakes or poorly made and branded material could be the tipping point that causes a potential client to pass on your business, or what starts a breakdown in trust in your current relationships.
Is a poorly thought-out company content strategy forcing your business to suffer unnecessarily? Here are five key signs that you need a better way to handle imperative documents inside your business. If you suffer from any of these problems, we'll explain how PandaDoc, a content management solution, can optimize your content strategy.
5 Content Management Challenges
1. You're Sending Content Riddled with Mistakes: Proposals, SOWs and other related content are crucial to the outward look of your company. They are part of the first impression for potential clients and a way to solidify your current customer relationships. You can't afford to send proposals with a client's named misspelled or statements with the wrong figures. You could have someone sign off on an incorrect payment or the wrong number of hours to be worked, creating much larger issues down the line.
2. Company Documents Take Forever to Create: Too many companies find themselves emailing critical documents back and forth, identifying mistakes and sending changes on to the next person. Unless your colleagues are spending all day just staring at their inbox, the drafting process will take an enormous amount of time. The whole process can add days to the creation of a document that a client needs A.S.A.P.
3. No One Has the Same Version of a Document: Here's one of the most significant effects of drafting via email: After taking hours or even days to draft the final document, you've suddenly got five different versions of the SOW in your inbox. It can be difficult to discern which one is the correct one, and you run a high risk of sending or presenting the wrong version. For example, before a big meeting, a sales team may confirm that they have a certain pitch deck, only to find when they arrive at the meeting that their version is old and they have no time to fix it. They'll go into the presentation unprepared and less likely to close that deal.
4. Sales Documents are Impossible to Find: Naturally, if you have documents floating around, those documents won't have a specific home. You ask your marketing team for a certain template and a presentation and get pointed to several different directions, leaving you to search through multiple SharePoint files or contact various individuals. The result: The whole team is scrambling and wasting time on finding things that could all just be hosted in one place and located in a single click.
5. Company Branding is All Over the Place: When you don't have a consolidated source of all your up-to-date documents, you end up not having an efficient way to track company branding and ensuring that every single piece of content that leaves the office is up to the same standard. Does every document feature your logo prominently and have the proper contact information? It could be hard to tell if you're pulling them from different locations and sending them off without approval. Branding is such a foundational part of any business, and not having a solidified content strategy threatens to weaken your company's external image.
How to Fix Your Strategy
Most businesses that struggle with their document creation learn to live with the extra delays and hassle, but you shouldn't be putting your employees under that kind of stress. Datix is a certified partner with PandaDoc, a full, cloud-based content platform that empowers businesses to instantly improve their content strategy and eliminate the weaknesses listed above. PandaDoc acts as a consolidated, easily accessible solution that can house all your company's sales and marketing collateral in the cloud.
By hosting your documents in the cloud, PandaDoc also ensures that no matter where your employees are, they can use a device with an internet connection to log on and access your entire library of company collateral. Your team can collaboratively edit documents within the platform—no need for the email chain—and send them off for approval in much less time. Proposals and SOWs can be e-signed in the app to help deals close much faster. PandaDoc increases sales productivity by reducing the time spent looking for and creating content such as proposals, one-pagers, contracts and more. A streamlined content strategy can help you maintain consistency and accuracy, so you can speed up the sales pipeline.
In addition to implementation, Datix can integrate PandaDoc with your CRM. An integration will cut back on the time and resources you usually spend on drafting personalized content by autofilling client information. Sales teams can also easily track, monitor and manage marketing and sales collateral—and, most importantly, sell more.
Get in touch with Datix to learn more about how our team can help your business implement and integrate PandaDoc to create error-free, personalized and beautifully branded documents!