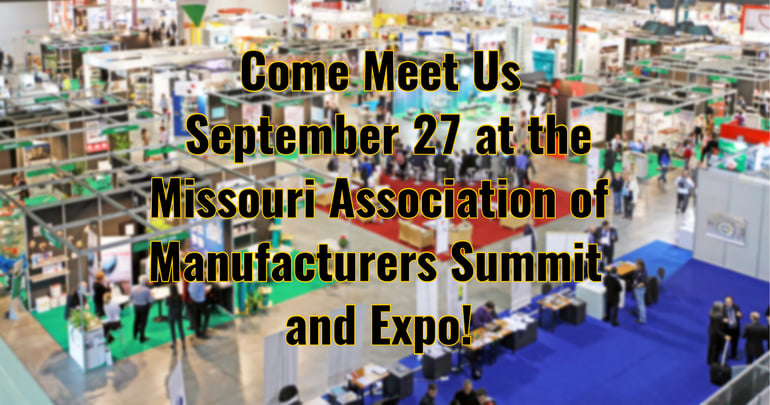 Later this month, Datix CEO Matt Schuval will present at the Missouri Association of Manufacturers (MAM) 14th Annual Summit and Expo at the Renaissance St. Louis Airport Hotel. In a breakout session titled "Everything You Need to Know About ERP Software Increasing Your ROI," Schuval will offer top-notch advice on using ERP to increase ROI. Additionally, Datix will set up a booth to talk all things ERP, CRM and eCommerce with all attendees.
As Datix's CEO, Schuval has guided Datix to become one of the country's leading enterprise software consultants specializing in ERP, CRM and eCommerce for manufacturing and distribution. Schuval knows how to get more bang for your buck with ERP implementation. Besides being a thought leader in enterprise software, Schuval is also an engaging speaker who delivers "knowledge of cutting-edge technology solutions," according to Datix's Chief Marketing and Business Development Officer Candice Evertowski. Schuval will be one of several first-class presenters who are not to be missed at this year's expo.
At our booth, Datix will distribute and discuss information about our impressive services. Make sure to meet us for a discussion on how our services can enhance your manufacturing business. Plus, stop by for the chance to win one of our giveaways! We look forward to discussing ERP, CRM and eCommerce with IT, manufacturing and distribution professionals as well as educators and students from trade schools. We are always excited to meet the up-and-coming professionals who can't wait to get their start in the industry!
With our headquarters in St. Louis, we're proud to show off our solutions at MAM's event and contribute to their mission to serve the interests of Missouri manufacturers. For twenty-five years, MAM has been Missouri's only organization dedicated solely to representing the interests of all segments of manufacturing. Their annual event fosters networking and learning opportunities for manufacturers. Packed with presentations and booths, the expo offers ample prospects for interacting directly with manufacturing professionals, gaining information about relevant products and services, and receiving insightful knowledge about manufacturing.
Schuval and our team hope to learn more about the needs of manufacturers that are attending so we can provide our support to the Missouri manufacturing community. In our ever-changing modern enterprise economy, Datix takes advantage of opportunities such as this expo to stay apprised on the manufacturing industry and further our reputation as specialists in enterprise software. We've been software leaders for twenty years, and will lead the field for twenty more!
In return, manufacturers can certainly learn plenty from our experts at Datix. One way in which we have stayed ahead in the manufacturing industry is through the creation of Unity, Datix's flagship product offering streamlined software integration between Epicor ERP, Salesforce CRM, Microsoft Dynamics 365 CRM, or Magento eCommerce. Our integration services allow manufacturers and distributors insight into every function of the supply chain as well as efficient business processes across all departments. With our innovative products and expert, end-to-end consulting, Datix provides everything manufacturers need to boost their success.
The event is less than two weeks away, so if you haven't already, register here today. Can't wait to hear about Datix's premier services in enterprise software? Contact one of our experts now. We'll see you September 27 at the MAM Summit and Expo!