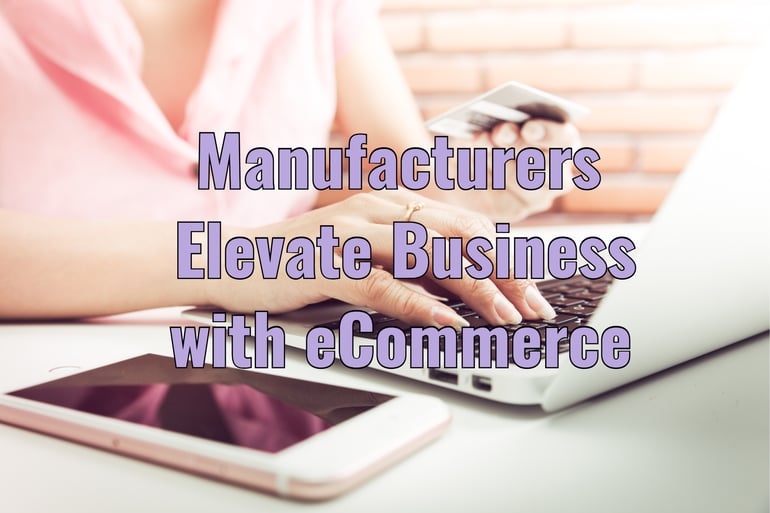 Magento Success Stories
It might be 2017, but many manufacturers continue to avoid creating an online store in favor of outdated methods such as phone orders and paper catalogs. Truth be told, catalogs are a drain on your resources as clients often toss them in the trash, and with texting and messaging, more and more people do whatever they can to avoid making phone calls. With access to the internet available in their pockets and on their desks, people look to online stores to find what they need. An online store gives customers an easy way to find your products and increases traffic to your site. In the modern enterprise marketplace, refusing to build an online store hurts your business.
Still, manufacturers fear changing their routine and investing time and money in technology they don't understand. That's where Magento comes in. With Magento's eCommerce tools, creating a powerful online store is within your grasp. Magento leads the eCommerce industry because its open-source coding allows for flexibility, making it easier to use for a variety of selling needs. This flexibility along with cutting-edge features empowers businesses to sell more at a lower TCO. The following success stories demonstrate how manufacturers can use Magento to build not only their online stores but also their income.
A Company's Rebirth
A former shoe polish company established in the nineteenth century experienced a rebirth in 2011 when it began manufacturing watches, journals, leather goods and other products and committed itself to reviving the Rust Belt when it opened a factory in Detroit. As part of the brand's makeover, it reached out to Magento for its eCommerce needs.
At a relatively low-cost point-of-entry, Magento built the company's web store. Magento's flexible interface enabled the company to easily update their site whenever they expanded their product ranges. After the business realized that half of their visits were from mobile devices, Magento boosted their mobile conversion rates by creating a cart with a slide-out view that delivered faster load times without interrupting the customer's shopping experience. With Magento's help, the company saw 56% mobile revenue growth in just one month. But that's not all: Magento's omnichannel eCommerce platform supported the company's multiple stores across the globe, even offering French and German versions of their website.
This success story highlights the power of eCommerce. In just six years, the company expanded to include nineteen stores around the world and continues to expand its product range thanks to Magento's robust eCommerce platform. The company took advantage of several Magento features, including its flexibility, mobile prowess and global services to exponentially grow its business.
Perfecting the Little Things
"It's the little things." That's the tagline for a manufacturer of baby products, which prides itself on perfecting little details, from baby formula to online customer experience. When it wanted to expand its line to include web-exclusive luxury baby apparel, it went to Magento to create an online direct-to-consumer web store for busy parents to access on the go. Besides enabling online shopping on any device, Magento provided rich product imagery, unique gifting ideas and an easy checkout process.
The company also enlisted Magento to create a native app for their brand of baby formula. Magento provided features that made the app easy and fast to use for parents. With one touch, customers can cancel or modify their subscription, allowing parents to continue holding their child while shopping for formula. In addition, users can add multiple shipping addresses and enable real-time text, email or push notifications.
Since teaming up with Magento, the company has seen a 37% increase in visits to their site and an astounding 201% increase in daily revenue, showing that little things such as a native app feature or increased mobile usability can yield big earnings. The success of this online store proves that Magento is the go-to vendor for eCommerce solutions.
Das Customizations
A German-based manufacturer of folding and electric-powered bikes sought out Magento to replace their analog pre-ordering process with a digital one and create a digital dealer portal. In order to allow customers to select their customized bike, a validation logic was developed to process over 1.2 million possible combinations of products in near real time. With the help of third-party consultants, they were even able to create a unique view for orders that differs from Magento's standard view. A contact form allows dealers to send customer service queries to the support team while on the ordering page. The company also saved money from emails and physical newsletters by integrating the Magento blog extension with the dealer portal, allowing them to send news through a central platform.
After Magento made these improvements, dealers flocked to the online store. With 10,000 sales in four months, a twenty percent reduction in support calls and increased transparency, the project was a rousing success. This online store exemplifies the flexibility of Magento's open-source coding, which allowed them to create a store fit for their customers. Furthermore, their online store shows the usefulness of consulting firms. With trusted consultants, such as those at Datix, your company can host a custom online store that provides the best methods for selling your unique products.
Wrap Up
These success stories demonstrate the effectiveness of an online store created with Magento. However, the process of installing and maintaining an eCommerce platform that works best for your specific needs can be intimidating. Datix's team of expert consultants can alleviate the stress of implementing new software by providing end-to-end service which ensures you have the right eCommerce solution for your company. In addition, Datix's flagship product, Unity, enables the integration of Magento with ERP or CRM platforms, allowing customer, product and ordering data to become seamlessly integrated in one system.
Ready to take your business to the next level? Contact Datix today!