Industrial Machinery & Equipment Manufacturers Gain Better Customer Experience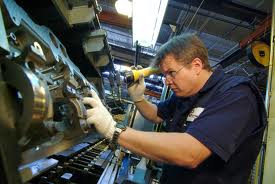 Epicor software, the global leader in industrial enterprise software and a Datix partner, joined forces with IDC Manufacturing Insights to conduct a study. According to the IDC Study: Industrial Machinery and Equipment (IME) Manufacturers will be on the lookout for a flexible ERP system in the next 3 years.
"Our survey results show how 42.9% of IME manufacturers already state that the single most critical factor driving new product purchases is how value-added services are delivered and supported," said Pierfrancesco Manenti, head of IDC Manufacturing Insights research practice in Europe, Middle East & Africa.
According to the survey, the driving the need for an updated ERP system is improving customer experiences.
"IME manufacturers are coming to realize that providing superior customer experience has to be one of their top initiatives. They acknowledge that engaging on deeper levels with their customer base is the only way to get out of the dead-end of poor economic growth and low customer loyalty," Maneti added.
---
4 Takeaways for Industrial Machinery & Equipment Manufacturers
Need for Faster Information Access

IME manufacturers found traditional ERP systems did not completely support fast and timely access of information or collaboration across business functions.

ERP Can Connect Front and Back Office Functions

About 40% of IME manufacturers in the survey viewed ERP as the vital platform to connect front and back office while streamlining interactions with customers and suppliers.

Superior Customer Service Matters

IME manufacturers realize providing superior customer service should be their top priority. And engaging with customers on a deeper level is the only way to accelerate during times of economic slumps.

Flexible ERP Assists in Customer Service

In the next three years, leading IME manufacturers will want an ERP system that includes customer-facing functionalities.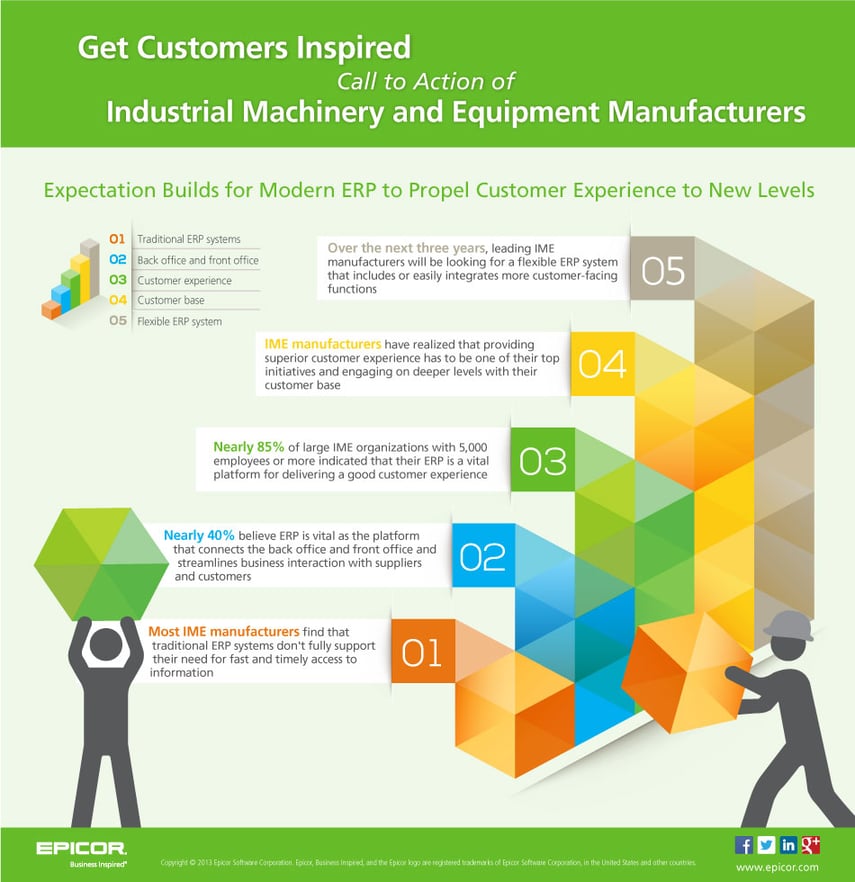 The message is clear, customer satisfaction matters and can differentiate one manufacturer from another. Stay ahead of your competition and learn how implementing ERP in conjunction with CRM (Customer Relationship Management) can make all the difference. Contact Datix, Inc. today to get started with building and improving long lasting, streamlined client relationships.