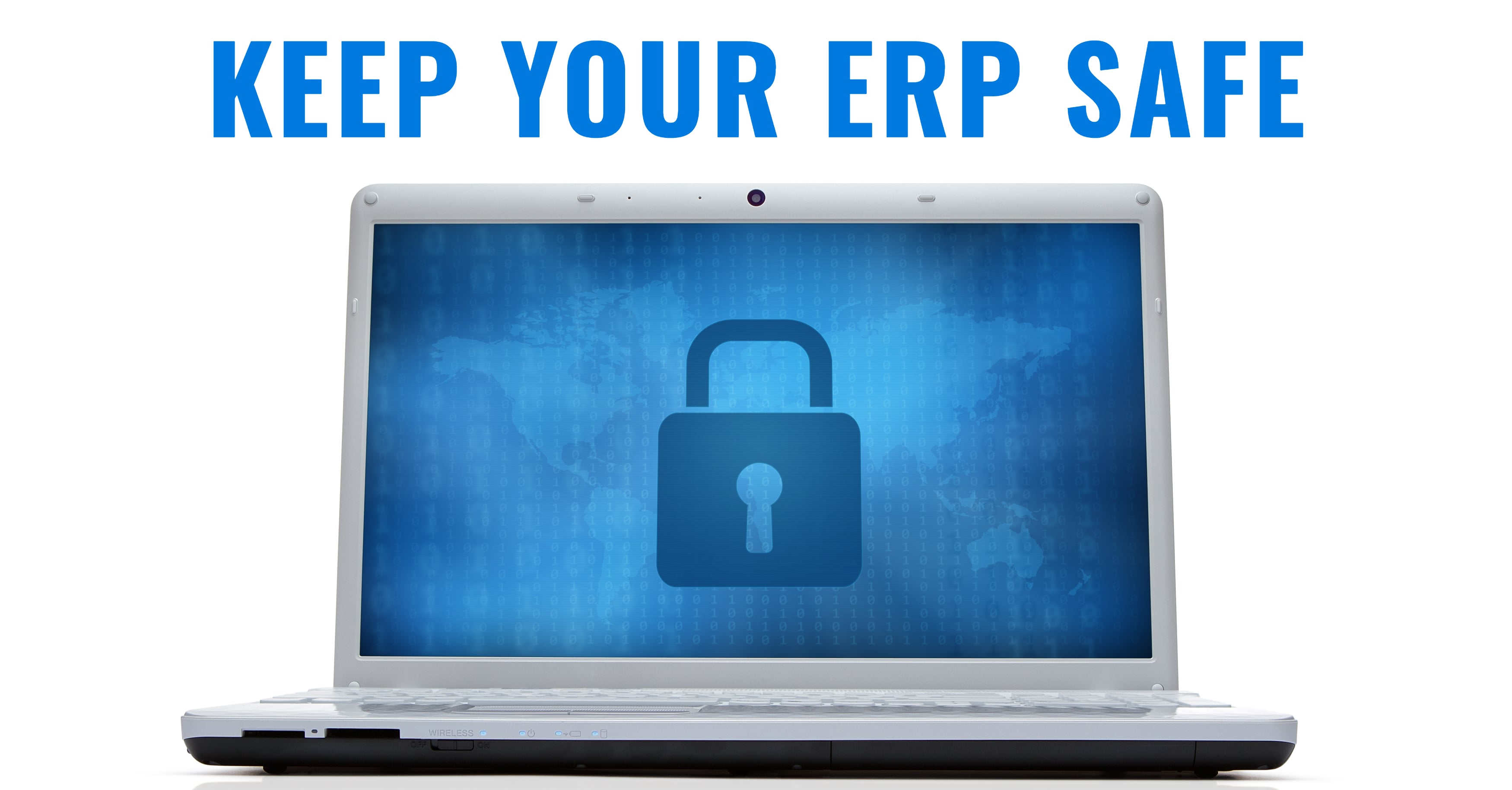 ERP Security and Disaster Recovery
Enterprise resource planning (ERP) software manages mission critical data and processes, making it one of the most powerful assets at your business. Given the importance of ERP for running operations, it's understandable that organizations are concerned about the safety of their software and all the data housed inside of it. From vicious malware to destructive storms, a number of threats could bring down your software and your company.
Unfortunately, many businesses aren't fully protecting their ERP solutions. This is especially concerning for SMBs. Small firms account for 43% of cyberattack victims, with manufacturers getting hit particularly hard. According to the Small Business Administration, about 90% of businesses close within a year if they experience a disaster and can't resume their practice within five days.
You have enough to take care of at your company without worrying about your ERP. That's why it's essential to have the right solutions and resources available for reliable ERP security and disaster recovery. We put together these ERP security and disaster recovery tips to help you safeguard your software investment.
ERP Security
Gartner found that 69% of businesses considered data and information security as vital concerns. With ERP harboring sensitive and critical data from the top floor to the shop floor, fully protecting your ERP should be a business priority. Here are some of the ways you can keep your software safe from cyberattacks:
Solid Implementation: Some security issues are present because of shortcuts and gaps in the ERP implementation process. If you don't install your system carefully, you could end up with open ports, improper credentials and other areas that leave your system open to attack. A careful, thorough implementation executed with the help of certified consultants will ensure your ERP is properly deployed.




Regular Updates:

In 2018, the U.S. Department of Homeland Security issued a

warning

that hackers were specifically targeting legacy ERP.

Legacy

ERP is particularly vulnerable to attack because it harbors valuable information but lacks sufficient patches and protection. By regularly updating your software, you gain critical patches to guard you against data breaches.




User Protocols:

Don't just protect your ERP from external threats. Your own users could also be the cause of a breach. To decrease the potential of attacks from the inside, train users to utilize data appropriately and create strong passwords.

Epicor

allows you to set up user authentication and login features that ensure employees only have access to the data they need. Additionally, its Governance, Risk and Compliance (

GRC

) module provides audit trails, so you can detect any suspicious user activity.



Customer Protection: The last thing you want to do is put your customers at risk. A breach of sensitive customer information would severely hurt your reputation and result in huge fines. Make sure your ERP includes encryption and other tools to protect customer data. Epicor's credit card encryption and secure authorizations support safe transactions.
ERP Disaster Recovery
Do you know what to do when your system goes down? Many organizations don't, meaning that when a server outage or fire wreaks havoc on their vital ERP solutions, they incur major losses that they might not recover from. Maintaining business continuity and preventing detrimental downtime requires an end-to-end disaster recovery strategy. These are some of the tips to consider for protecting your solution:
Risk Assessment:

Consider your unique IT setup and business requirements as you perform your risk assessment. A small manufacturer with one ERP system will have different concerns than a large distributor with several integrated applications. Thoroughly consider potential risks. What is the worst thing that could happen to your IT applications? Which disasters are most likely to impact your data? What is the

RTO

of your systems?



Disaster Recovery Plan: From this assessment, you can start putting together a disaster recovery plan. This plan should involve multiple decision makers, including department heads, executives and IT personnel. You'll also need contact information for facility owners and emergency responders. Your plan must include a method for reaching out to employees, suppliers and customers after a disaster as well as the recovery and failover methods you'll need to resume operations. Make sure these disaster recovery procedures are fully documented and tested.



Data Backup: To protect your ERP data, adhere to backup best practices. Use off-site storage, so you can recover data even after your central server goes down. Determine the frequency of backups. While some data should be backed up every few minutes, other datasets only require daily

or weekly

backups. Test your backup and restoration process to check that everything is working smoothly to uphold your business continuity.




Comprehensive Solution:

Since there are many factors to consider when it comes to safeguarding your ERP solution, it's best to invest in a comprehensive disaster recovery solution.

EverSafe

!

provides backups, on-site and off-site virtualization, intelligent ransomware protection and more. Servers are copied every five minutes, and data is backed up in two bi-coastal data centers.

EverSafe

! goes above and beyond to minimize downtime and protect your ERP data.
Wrap Up
It can seem overwhelming—even impossible—to keep your ERP safe from hackers, outages, storms and other threats. That's why we developed EverSafe! to fully manage ERP backup and disaster recovery. Think of EverSafe! as insurance for your software investment. When disaster strikes, our solution can help you get back up and running in minutes, so you can avoid major losses.
EverSafe! is just one of the many software offerings from Datix. An Epicor Gold Partner, we've been providing ERP solutions and services for over 20 years. Our certified consultants work with manufacturing and distribution clients from start to finish to provide secure ERP systems that optimize business performance.
Don't let your ERP data fall into the wrong hands. Learn more about Epicor and EverSafe! by getting in touch with an expert at Datix today!