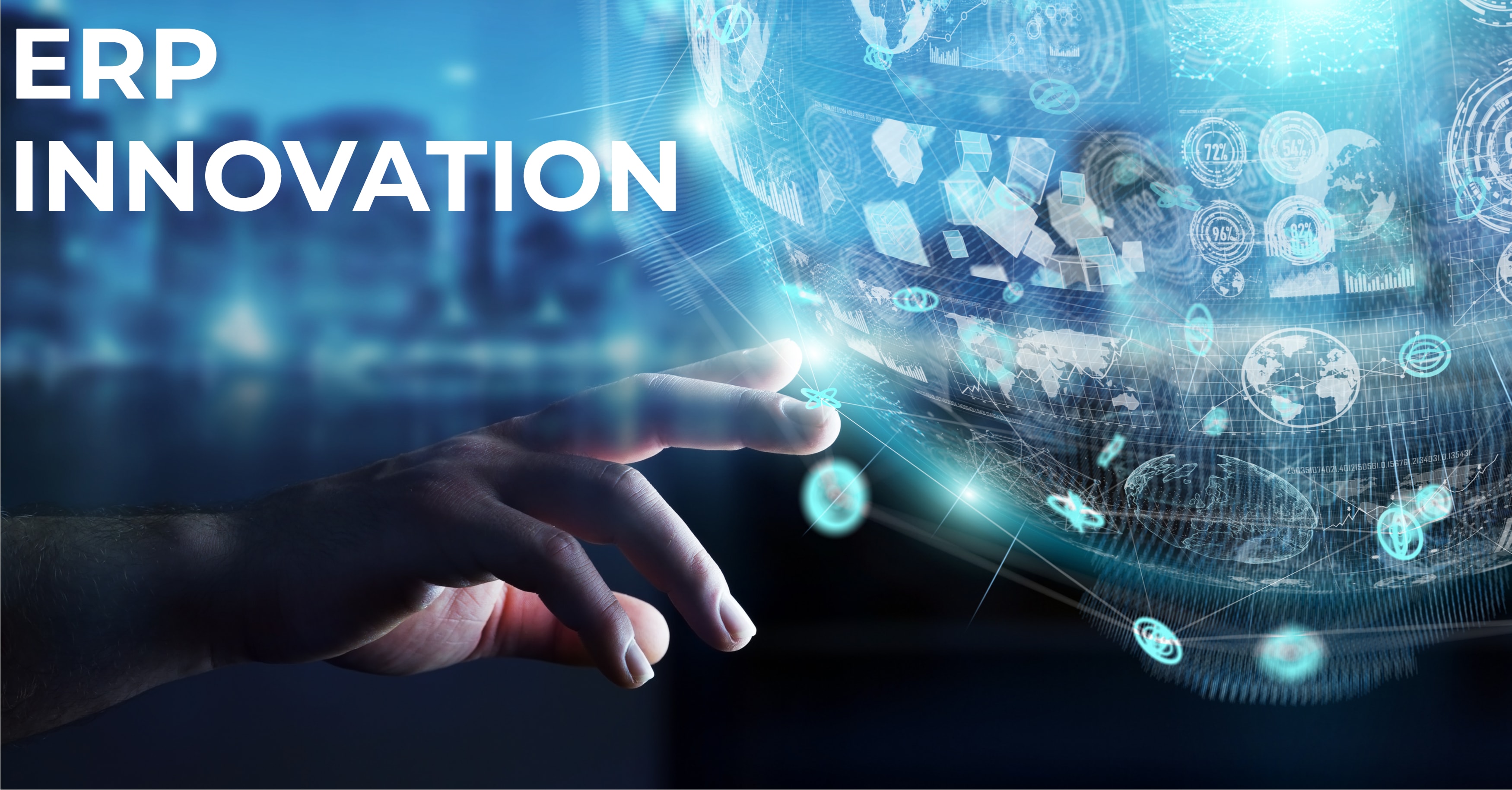 Today's
Biggest
ERP Trends
Software developers are always trying to stay a step ahead in digital innovation. Vendors strive to outdo each other in developing the latest and greatest software features. This is especially the case for the ERP market. With so many ERP platforms on the market, each provider must go the extra mile to distinguish itself as having the most advanced, cutting-edge solution. But are new features and trends really adding value to your ERP solution and helping you optimize your enterprise performance?
To answer this question, we're analyzing a few of the biggest trends in ERP innovation. According to the TEC 2019 ERP Experts Survey, artificial intelligence (AI), the Internet of Things (IoT) and business intelligence (BI) are the top three trends impacting ERP. We'll look at each of these trends to determine how they are transforming ERP and your business processes.
1. Artificial Intelligence
ERP vendors are just beginning to unlock the potential of artificial intelligence. AI has already entered our lives, both in and out of the office. Whether it's turning on the lights through vocal commands or using your CRM to determine the likelihood of a deal closing, AI's influence is impossible to ignore.
AI extends the power of your ERP solution through providing deeper insights and streamlining your interactions with your software. AI can rapidly interpret data across your system, identifying trends and developing accurate predictions. The end user can then ask for this data through text or voice, creating a more natural dynamic between people and their software.
Epicor, a leading ERP vendor, is capitalizing on this technology with its new Epicor Virtual Agent (EVA). This on-screen virtual assistant provides alerts and instant access to information. Users can communicate with EVA through voice or text to instantly execute tasks and view critical insights. EVA exemplifies AI's potential to increase efficiency and improve decision making.
2. Business Intelligence
Analyzing data no longer requires the tedious labor of manually gathering, sorting and interpreting information. With business intelligence, you can make informed business decisions at the click of a button. BI technology is designed to compile data and translate it into useful insights. BI provides different methods of data analytics to detect problems, determine what caused them and predict future trends.
ERP solutions are building BI functionality into their dashboards and reports to help users visualize their data. Epicor ERP includes an active home page with embedded BI technology. Users can select which charts and reports to populate into their home page. Whether it's an overview of your enterprise performance or a granular understanding of a particular process, Epicor gives you the information you need in just a few clicks. If you already rely on other reporting tools such as Excel or Power BI, you can also utilize our Jet Analytics solution to create a data warehouse and simplify reporting processes. Jet allows you to report against your Epicor data using your familiar platforms.
3. Internet of Things
As you might expect, the Internet of Things is all about connecting "things" to the internet. When you add sensors and trackers to objects, you can collect valuable data about these items. Manufacturers and distributors are increasingly adopting IoT technology to gain deeper insights into their products and equipment. This information helps businesses identify issues and make strategic improvements.
ERP comes into the picture by harboring and analyzing the data generated form your IoT devices. For example, any lapses in your machinery's performance can be picked up by sensors and transmitted to your ERP dashboards to notify users of the problem. Defects and issues on production lines can also be sent to your ERP, so you can manage quality without performing manual inspections. The latest release of Epicor 10 displays real-time production data from IoT sensors in a user-friendly interface to enhance shop floor visibility. IoT increases enterprise connectivity, so you can enjoy greater productivity and accuracy.
Wrap Up
It's understandable to look at technology trends with some degree of skepticism. No matter how cool the latest advancements sound, what really matters is their real-world application. For over 45 years, Epicor has centered its ERP development on the biggest concerns in manufacturing and distribution. Every cutting-edge feature is deliberately designed to solve common problems and optimize business performance.
At Datix, we'll make sure no facet of your software goes to waste. We're an Epicor Gold Partner committed to executing ERP projects from start to finish. With a large variety of services and solutions, our certified consultants are ready to do whatever it takes to transform your business with software.
Start creating your factory of the future. To learn more about Epicor, contact the ERP experts at Datix today!