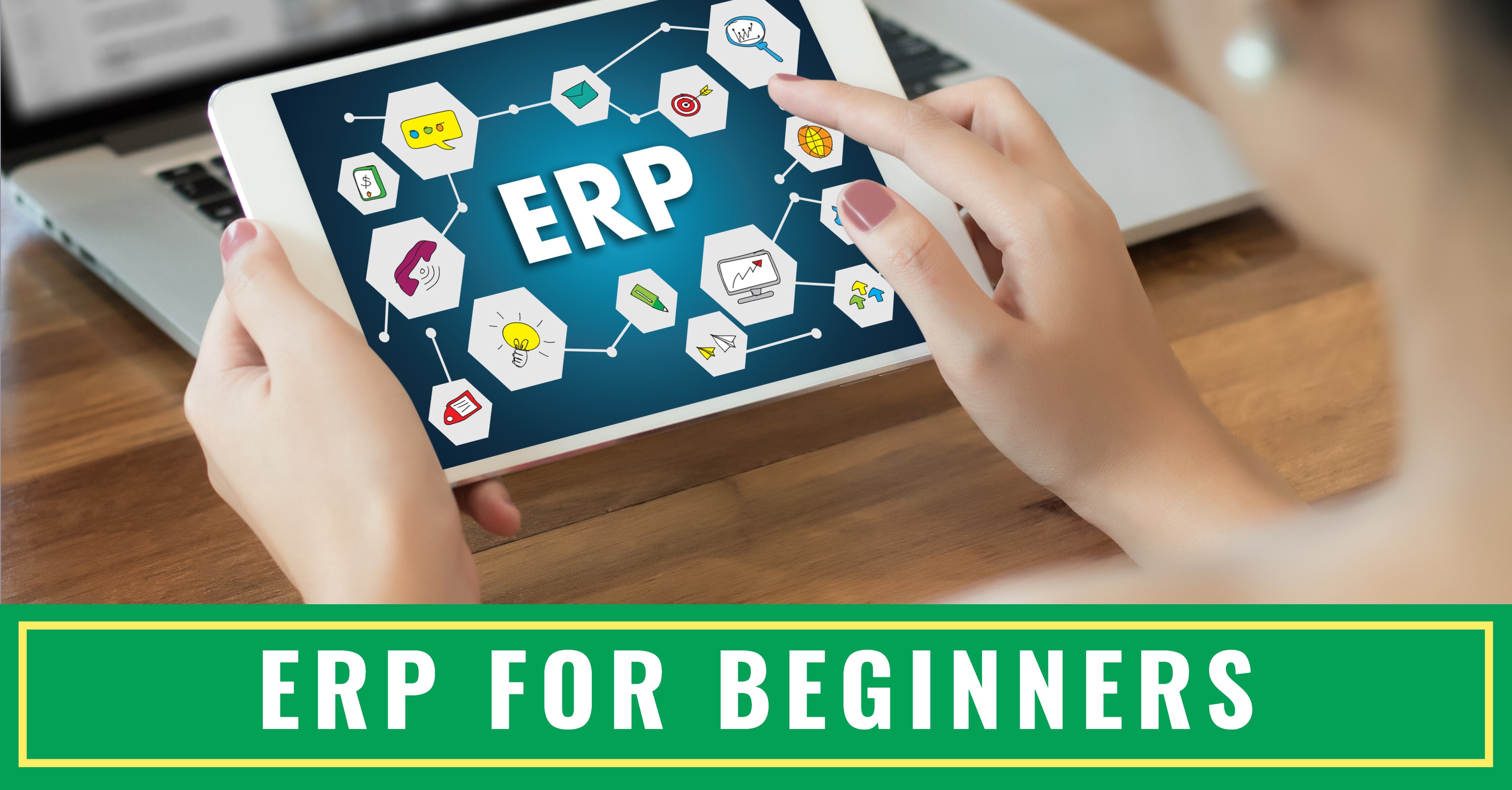 A Breakdown of ERP Software
Businesses can easily get lost in the alphabet soup of enterprise software. That's why we've decided to take a step back to explain one of the most effective and comprehensive software systems out there: ERP. Plenty of resources claim that an ERP, or enterprise resource planning, implementation can boost business productivity and give users a competitive edge—but how?
In this post, we'll provide you with a beginner's guide to ERP software. This will give you a comprehensive background on the solution to help you determine if ERP is right for your business.
ERP Definition
Enterprise resource planning doesn't lend itself easily to definition because it encompasses a wide range of features—and that is the source of its power. Early enterprise software focused on specific operations, such as production management. But in the '90s, software providers started to expand on their solutions to cover the full range of back-office operations, such as inventory management, accounting and manufacturing processes. This was the birth of ERP, a comprehensive software platform that enables businesses to manage daily activities and data from one place.
Unfortunately, initial ERP solutions weren't available to everyone. Only large corporations could afford the internal IT support and substantial hardware costs for these systems. However, as cloud computing has eradicated the requirement for expensive hardware, ERP has become accessible to businesses of all sizes. This gives small to midsize businesses (SMBs) a shot at competing with industry leaders.
As it continues to add new functionality such as business intelligence (BI) and the Internet of Things (IoT), it is also becoming more flexible and easier to use. Epicor, for example, is a modular solution that allows users to pick and choose their components. An ERP module is a self-contained program that supports one area of business, such as supply chain management or scheduling. Epicor provides the most commonly used modules out of the box while allowing clients to add more modules to support their unique processes. With user-friendly dashboards and tools, Epicor enables employees to easily access data and monitor operations to stay on top of enterprise activities.
In a nutshell, ERP serves as the backbone of your business. By integrating back-end processes and data into one dynamic system, ERP enhances your company's efficiency and visibility.
ERP Benefits
There's a good chance that you've landed on this page because you've reached the limits of your QuickBooks system, Excel spreadsheets or other outdated technology. As your business has grown, you've exhausted your system's reporting capabilities. Employees struggle to collaborate and find the information they need. Your methods of storing and sharing data are far too cumbersome to enable proactive business management.
ERP software maintains a central database accessible to users across your enterprise. This empowers employees to gain real-time data easily to make smarter decisions, accelerate tasks and find areas for business improvement. Robust forecasting and data analytics tools help you plan for the future of your enterprise's success. Whereas many systems become bogged down by large datasets, ERP can transform big data into reports and charts that provide a comprehensive view of your business.
Another critical advantage of ERP is its ability to automate processes. Employees shouldn't be wasting their time on manual data entry and other menial tasks. ERP automatically generates and updates data, ensuring that information remains accurate. The platform will also automate other critical tasks, such as product delivery and financial reporting, to streamline operations, meet customer demands and free up time for employees to focus on revenue-generating activities.
This just scratches the surface of ERP's strong functionality. Its sophisticated tools promote global business growth, uphold compliance to regulations and support other critical factors for overall business success.

ERP Best Practices
ERP systems come with an array of impressive features, but many businesses fail to generate value from their software investments because they don't follow best practices. ERP best practices are the tasks and considerations proven by many vendors and consultants to lead to successful implementations, usage and maintenance.
No matter what stage of the ERP journey you're on, it's of the upmost importance to prioritize your business processes. ERP projects most often veer off course when they lose focus on business goals. Ultimately, your software should contribute to the ongoing improvement of your company's processes. If you fail to update your lagging operations, your software won't contribute to business growth. But if you completely transform your activities to align with the new software, you put your company at risk of experiencing low user adoption and wasting time on unnecessary tasks.
Businesses also run into trouble when they take a haphazard approach to projects. A lot of moving parts are involved in ERP. Before embarking on an implementation, companies must create project teams, determine the budget and deadline, agree on key requirements and create a proactive plan for testing and change management. Without putting a thorough strategy in place, major errors and delays are bound to take place, tacking on extra costs to your ERP implementation. But the planning doesn't end at go live. Once the system is up and running, you must devise strategies for user adoption as well as regular updates, upgrades and improvements.
Sound like too much trouble? ERP projects are a lot to take on alone, but a consultant lightens the workload. Consultants are equipped with the experience and strategies to mitigate risk and alleviate the stress from your software project teams. They'll make sure you maximize ROI without undergoing major errors or hassles.
Wrap Up
Now that you know the basics about ERP, are you ready to start your implementation? ERP software is more accessible and advanced than ever, and premier vendors such as Epicor will continue rolling out innovations that will have you seeing higher profit margins and greater productivity.
To help you unleash the power of ERP, get in touch with the experts at Datix. Datix is an Epicor Gold Partner that has provided enterprise software solutions and services for over 20 years. From start to finish, our certified consultants help each client gain a scalable, reliable solution that aligns with their unique business needs. We provide implementations, customizations, integrations and more to maximize the value of your ERP software.
Reach out to our ERP experts today to start boosting your business performance!