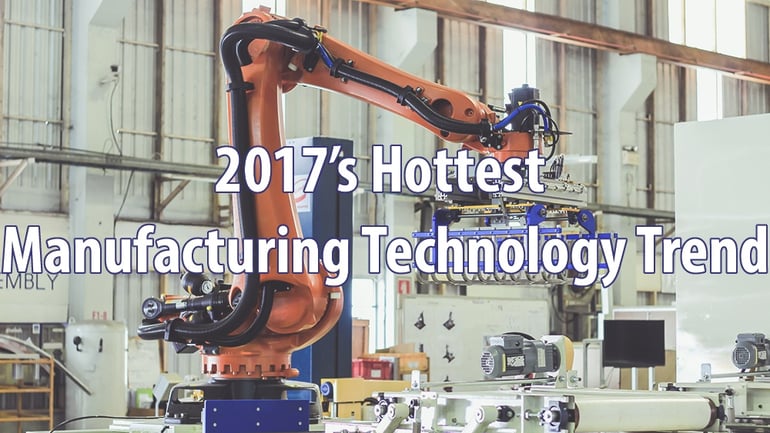 The world of manufacturing is changing at lightning speed. The product market is flooded with options, and increasingly agile shop floors are allowing consumers the ability to customize their orders more than ever. The preponderance of choice means that modern manufacturers must be flexible and able to compete with a crowded market that is constantly in flux. So, how do manufacturers keep up with the ever-changing requirements of their industry and customers?
One of the many emerging answers to that question is distributed manufacturing. As opposed to traditional manufacturing, where source materials are gathered and fabricated in a large centralized facility, distributed manufacturing makes use of a central source of technology distributed to a geographically diverse group of smaller manufacturing facilities. That ensures that final products are manufactured closer to the consumer and expedites the time from order to shipping exponentially. So, how does distributed manufacturing work in a modern business environment, and how can you leverage the new trend to help grow your business?
Powered by Technology
Instead of distributing the necessary materials from a single location to multiple different manufacturing facilities, in distributed manufacturing the data needed to make a product is dispersed to a wider range of smaller and geographically disparate shop floors. Innovative new industrial technologies are a powerful driver of the emergence of distributed manufacturing; CAD software, Computer Numerical Control automation, 3D printing and laser cutting among them. Designs for any product can be condensed into a single file and then distributed as a resource to a multitude of production facilities. With this innovative new method, businesses no longer need to source the entire amount of your raw materials to a large centralized facility. In place, they can subcontract out vendors to fabricate parts closer to their materials and customers—technology becomes the unifying resource of the supply chain.
Reduce Waste and Cost
By making the design technology the distributed resource instead of raw source materials, businesses can save on the logistical and financial costs of material transport and reduce the time between production and sale of their inventory. Distributed manufacturing workflows are also much more agile and scalable than their traditional counterparts. If a large order of a certain item is received, or a new area of customers arises, a business can contract a new facility to make their product in the blink of an eye. Not only can distributed manufacturing be more efficient for your business, it can also allow the facilities you contract or operate to run at a higher capacity with less downtime—if you own a manufacturing facility then you can also allow other distributed manufacturers to use your lines during scheduled downtime and profit from what might normally be a dead period for your shop floor.
The ability to move quickly between suppliers can both allow smaller manufacturers to remain competitive and larger businesses to stay close to what can be a geographically diverse audience. Distributed manufacturing can also open new areas of customers that may have previously been too cost prohibitive to supply. Your supply chain and manufacturing workflows will be much more agile and quick to respond to the fluctuations of the modern business environment.
Drive Distributed Manufacturing with ERP
Although distributed manufacturing may not be the answer for every part or product, it has become a key way for businesses to disrupt the industry space. ERP systems in particular can be uniquely leveraged as a way for companies to operate successful distributed manufacturing channels. An enterprise resource planning system will allow manufacturers to tag parts and products with the technology and digital designs required to produce them. Additionally, because distributed manufacturing relies on a wide geographical spread of suppliers, production managers and shop floors, it's crucial that every step of the manufacturing process is visible to key decision makers. An ERP system like Epicor will provide this kind of transparency. Epicor is all encompassing—it can cover orders, shipment processing, inventory management, quality management and so much more. If you do participate in distributed manufacturing, these processes may take place in very different areas, and you'll need a powerful software system that can monitor and control all of them from a single point. That's what ERP will do. The system can trigger notifications whenever and wherever an important event takes place in the manufacturing chain, and keep all stakeholders (including customers) well informed of the status of an order. To be able to keep up with a high-level process like distributed manufacturing, you'll need agile, high-level software.
Wrap Up
Distributed manufacturing is an emerging trend in the industry for good reason. By distributing the supply chain processes and subcontracting many of the tasks required, the technique allows companies to become leaner, more responsive and flexible in accordance with customer demand. However, because distributed manufacturing decentralizes the product from a traditional shop floor environment, businesses need a sophisticated enterprise software system like ERP to manage it ERP like Epicor can provide a single source of truth for all business data and processes, wherever they are operating.
Interested in distributed manufacturing as a solution for your business, but not sure how to get software that can handle the load? Get in touch with one of our consultants over at Datix. We have been leaders in innovation in the ERP industry and have helped a huge variety of businesses implement enterprise systems that support and grow their unique business processes. Conact us and see what we can do for you!