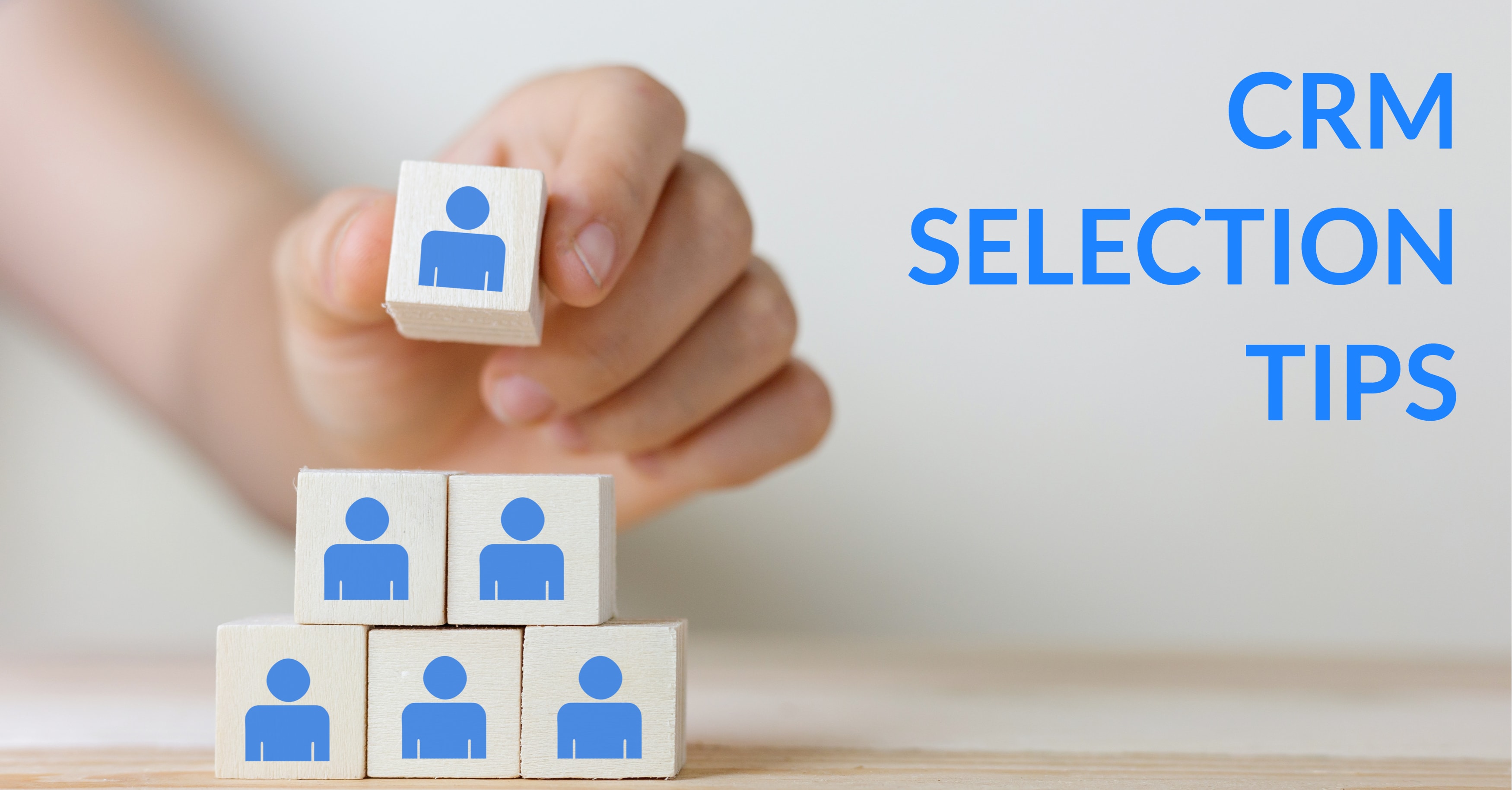 CRM Selection Tips
Selecting the right customer relationship management (CRM) vendor is one of the most critical decisions you'll make for your company, but the process is often overwhelming. On software review sites, the number of platforms listed in the CRM category often range between 400 to over 700. How can a manufacturer or distributor possibly whittle down such an enormous list to find their ideal solution?
Believe it or not, the selection process isn't exhausting when you take it one step at a time. An organized strategy and clear understanding of your business go a long way towards helping you single out the right solution from the hundreds of CRM offerings. Follow these tips to pick out a CRM vendor that can take your business to the next level.
Create a Selection Committee
Selecting CRM isn't the job of your IT personnel. The software will have a profound impact on how your front office executes tasks and how your company as a whole will grow. Therefore, the selection committee should include not only technical experts but also people who understand your business processes. Include stakeholders as well as managers from the teams that will be using CRM the most. With a team that covers relevant parties across the organization, you can ensure that nothing is left out of your selection strategy.
Additionally, give users a voice in the selection process. They might have particular concerns about the new software or current pain points they'd like to see addressed. Managers in the selection committee should give them a chance to voice their opinions. This will help your company choose a platform that users adopt quickly.
Determine CRM Requirements
You can't find the software you need if you're not sure what you need in the first place. That's why one of the first steps of CRM selection should always be evaluating your business processes and defining requirements. Review reports and map out workflows to determine what's working and what isn't working in your sales department. From this information, you can smooth out the kinks in your current processes, describe the optimal future state of your enterprise and figure out how CRM will enable you to realize your business goals. You should also prioritize your requirements, so you know which CRM features are most essential.
Software Advice found that first-time CRM buyers tend to overestimate what features they need. It's easy to get caught up in all the advanced capabilities that top CRM vendors provide and end up with a bloated system that is complex, expensive and frustrating to use. Documenting your CRM requirements before even beginning your search will prevent your selection committee from getting distracted by flashy features, so you can focus on finding a system that will boost sales.
Research Your Options
Now that you have your team and requirements in place, you can start the actual search. Google is a natural place to begin. Make sure your search terms also include your industry; not all CRM platforms are designed for the complex sales pipelines of manufacturing. Download use cases, read customer testimonials and scroll through reviews. You should also reach out to similar businesses that have undergone CRM implementations. Find out what they suggest, and ask them for selection tips.
Once you've developed a shortlist of CRM vendors, thoroughly evaluate the providers. Ask specific questions to determine if vendors can meet nuanced business needs and understand your industry. Make sure to request for a few references. Additionally, create a Request for Proposal (RFP) that explains the purpose of the project and details your requirements. Someone in your committee should take notes and compile them to help your company compare solutions.
See CRM in Action
You would never buy a car before taking a test drive. Similarly, you don't want to invest in CRM before seeing it in action. Several CRM vendors allow you to sign up for free trials. You can also schedule demos. It's important to maintain consistency for trials and demos. Develop a demo script to ensure you're evaluating the most critical features and functionality. Furthermore, use some of your own sample data to see if the system can handle your company's workload.
It can be easy to lose track of each solution. Maintain a checklist, so you can easily compare the vendors. Measure how well the platforms meet your CRM priorities, and make sure you get all your questions answered by the sales reps. Once you've carefully assessed CRM vendors, your committee should be ready to make its final decision.
Wrap Up
Many businesses are ready to ditch their spreadsheets and sticky notes, but taking the next step to choose a CRM solution can be intimidating. By following an organized process, CRM selection can be painless and guide you to making major business improvements.
Two of the most respected CRM vendors are Microsoft Dynamics CRM and Salesforce. In Gartner's 2019 Magic Quadrant for Sales Force Automation, both providers topped the list, with Salesforce in the number one spot for the 13th consecutive year. These comprehensive front-office solutions are at the forefront of CRM innovation and equip businesses with the tools and insights to optimize customer experiences.
Datix is the only certified Epicor partner that is also a partner of both Microsoft Dynamics CRM and Salesforce. We've helped a wide range of manufacturers and distributors choose CRM solutions that match their needs. Using our Unity integration application, our consultants can also rapidly connect their CRM platform with Epicor ERP to create a single source of truth.
Need help with CRM selection, implementation, integration or any other project? Get in touch with the CRM experts at Datix today!