What Decides Manufacturing Success?
The role of manufacturing is often forgotten in today's ever-changing world. In an era where economic growth is based on the fluidity of the stock market, the producer is lost. Luckily, many firms are still operating in the U.S. and catering to a variety of industries.
Despite our Post-Fordist era, the demand for manufacturers in America, and around the globe, remains very high. International consumers wanting their goods "Made in America" has gained traction in recent years. A dominant part of the 2016 Presidential Election was how globalization was affecting national businesses, especially in manufacturing. And it appears that businesses that physically produce goods will remain valuable in the future.
But how hard is it to remain a manufacturer? And what issues define manufacturing in 2021? Keep reading to find out.
1. Finding People for a Forgotten Field
At one point, manufacturing was one of the most critical elements in many countries. The term "Fordism"—based on the methods of automobile maker Henry Ford—was considered among the defining standards for mass production. For decades, Fordist principles were essential to development.
However, by the 1970s, shifting economic conditions and societal changes made manufacturing a declining part of local and national economies. Many communities based in these industries became ghost-towns with dwindling populations and lower living standards. The rise of the service sector during the same era made manufacturing a costly burden for companies. Emerging markets in other countries led to many U.S. organizations outsourcing their production to these other countries to "reduce costs."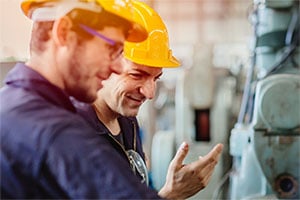 Despite the previously mentioned circumstances, many manufacturers—particularly smaller and medium-sized firms—continue to produce domestically. Among the most critical issues they face is a lack of skilled workers.
People interested in pursuing a career in manufacturing have been dwindling for years, and many younger people see office work as "more desirable." This has led to many firms developing production solutions that require fewer employees to achieve their manufacturing goals.
That being said, with the ongoing college bubble, and the cooling of job prospects, some are beginning to look at manufacturing as a potential career again. What this impact will be in the future remains to be seen.
2. Costs and Taxes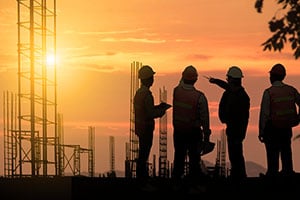 Despite an economy geared towards decreasing trade barriers and deregulation, taxes and costs remain a challenge for manufacturers. While successive administrations have raised and lowered taxes in varying degrees, the general indicators remain unsustainable. Between national, state, and local taxes, companies tend to find much of their income earmarked for the U.S. Treasury. In a more production-heavy firm, finding their way to grow within this restrictiveness is a necessity.
Additionally, the labor-intensiveness of manufacturing, coupled with its reliance on technology and structured machinery, makes this need to grow within the restrictions critical. Finding the delicate balance between supply and demand can be the deciding factor as to whether a manufacturer achieves success.
3. Scale of Production
One of the biggest blunders of any manufacturer is over or under-estimating how large their company's production scale is.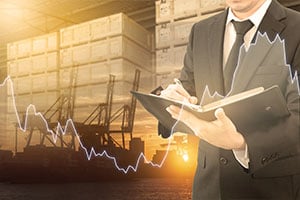 While this can affect any business in any industry, the effect it has on manufacturing can be far more severe. Some owners invest in large-scale production, under the impression it will have massive benefits. Unfortunately, this can result in lost time, wasted resources, and profit losses that could damage the business.
In this way, we recommend manufacturers measure their particular industry and the ongoing trends within it. This, alongside strong internal planning, can organize your business at the right level with the right goals.
4. Development and New Products
Keeping informed about ongoing industry trends is also an essential manufacturing element as you look at your product line. Having a business plan is critical to development, but no plan is complete without proper information/data.
Customers have their own preferences of what a strong product is and listening to their suggestions can guide development better than any outside advisors. Further, listening to trends also has the benefit of learning what's new for your industry and where to focus. Some companies ignore these signals and maintain a "business-as -is" attitude to their outlook. No business is static; to that point, Joseph Schumpeter said, by its very nature an economy is never stationary, it's always in motion.
Keeping up on industry news, while always developing ideas for new products, can be the deciding factor in your success.
Wrap Up
One solution that can help streamline manufacturing despite these challenges is enterprise resource planning (ERP) software. By automating workflows and delivering valuable insights, ERP software provides users with full control over their processes.
Datix is a trusted enterprise software consultant with over 20 years of experience implementing ERP for manufacturers. Our methodology coupled with our industry expertise delivers unparalleled services. From start-to-finish, you will receive comprehensive support.
Contact us today to overcome these common manufacturing challenges!