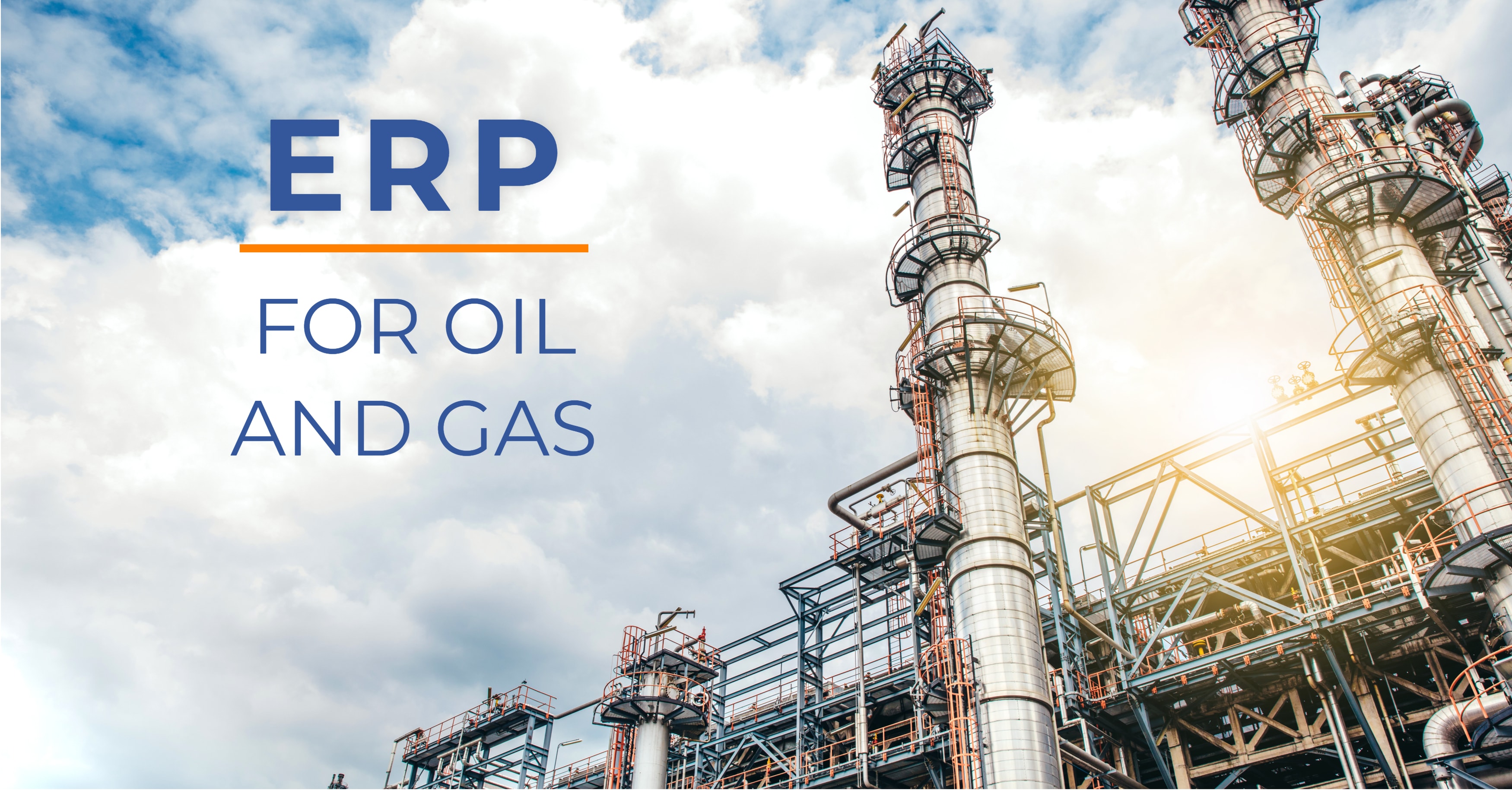 Is Epicor ERP Right for Your Oil and Gas Business?
It's no secret that the oil and gas industry can often be a volatile one. From fast-changing regulations to fluctuations in international markets, oil and gas businesses need enterprise software that is flexible, efficient and amenable to a changing landscape of regulations. In the face of these challenges, oil and gas producers have had to streamline processes, prioritize company flexibility and target every single area of waste.
An ERP system like Epicor is the ideal platform for oil and gas businesses to keep competitive because it fosters transparency throughout an organization. Leaders in every area can access an accurate, real-time source of information on company processes and results, and then use that data to drive decisions and allocate resources efficiently. However, not every ERP platform can meet the challenges that oil and gas companies often face. Here are four considerations your organization needs to make before selecting ERP.
1. Localization for Financial Accounting
Companies in the energy sector overlap operations internationally and exchange services with an array of currencies. That's why your oil and gas ERP will require a well-developed financial suite capable of handling a range of legal entities for each geographic area. Once implemented and aligned with your business practices, it must also be configured to docket, post and audit multilingual content for complete financial compliance in separate regulatory environments. Providing a complete cost structure that includes direct and overhead costs for each job in operation in multiple languages will allow your energy business to control a global supply chain much more securely.
2. Asset Management in Real Time
Energy companies utilize a wide range of machines, vehicles, people and other critical assets in their operations. Given the breadth of such a portfolio, oil and gas leaders need their ERP to be able to effectively manage these assets in real time. Sensors built into critical machines and utilities need to have their information captured and audited inside the ERP system, then presented in an actionable way. For instance, if the energy company is required to perform regular maintenance at multiple sites for compliance purposes, project managers can look to dashboards to see geographic location, machine use and the remainder of useful life of an asset to ensure deliverables are completed and assets remain fully functional. Essentially, your ERP must be able to provide a high degree of control over team members for quality control purposes and resource planning.
3. Agile Manufacturing and Quality Control
Any oil and gas ERP should include a sophisticated engineering utility infused with advanced Total Quality Management (TQM) functionality. Large scale projects require energy companies to own the ability to provide a solution for engineer to order, configure to order, make to order, and make to stock cases—all within a single ERP instance. The goal for these should be to deploy large scale situations and track projects, phases, progress billing, engineering time, sales times and other processes from start to finish. Energy companies will need to adopt an ERP instance that can be integrated with a quality control solution at each stage of the manufacturing process.
4. Integration
It's more vital than ever that manufacturers and distributors adopt a software integration platform to sync data across the separate instances of their enterprise software architecture. This allows business users to share and review data from a single source in real time. This type of transparency will allow your oil and gas company to see a 360-degree, real-time view of operational costs at every business level. That data can then drive decisions and forecast demand for more efficient production processes. For example, sales leaders can create demand forecasts inside their CRM system which then instantly mirrors that information to production leaders through your ERP. Those managers can then ready capacity across multiple locations—all from within one software suite!
Wrap Up
Oil and gas companies need to seek an ERP system that can be implemented around sophisticated business processes and international compliance narratives. It should have the capability to be integrated with other systems to streamline key information to project teams for planning and visibility of work in progress. Epicor ERP, built specifically for manufacturers and distributors, is equipped with the right modules and functionality required for oil and gas businesses.
Are you an oil and gas company looking to implement sophisticated ERP software like Epicor? When you operate in a complex, ever-changing market like the energy sector, your ERP will need to be aligned perfectly to your proven business processes. The consultants at Datix have amassed almost 20 years of experience helping businesses implement Epicor ERP and have earned the status of Epicor Platinum Partner. We've acquired the in-depth knowledge required to build and customize the software exactly as your business needs. We also built Unity, a pre-built integration platform designed to connect Epicor with CRM, eCommerce and an array of other systems. Schedule a call with us today, and we can start working together to build the optimal oil and gas ERP system for your company!